It is time for another round of Tuesday Blog Hops, and I am going to start out with Follow Me Back Tuesday,Tuesday Tag-Along and Trailing Tuesday.
I would like to welcome any new readers to Frugality Is Free, and remind everyone of the ongoing giveaways.
Current Giveaways at Frugality Is Free
I am also hosting a $40 CSN Stores Gift Certificate giveaway at my blog The Fit & Frugal Challenge.
$40 CSN Stores Gift Card Giveaway -8/12 @ The Fit & Frugal Challenge

If you have a giveaway, make sure to check out my Giveaway Link-Up Collection, to see where to link up your own giveaways.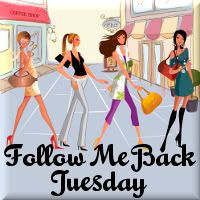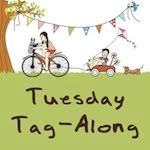 Tuesday Tag-Along is hosted by Twee Poppets.
Trailing Tuesday is hosted by Nine More Months, Familicious and Sugar Pop Ribbons.
To participate in either Tuesday Tag-Along or Follow Me Back Tuesday just click on the icons above.