It is Friday again, and it is time to share the best giveaways in the blogoshere. So come
link up your giveaways in this weekly Giveaway Linky, and come enter giveaways as well.
Current Giveaways
Hardcover copy of award winning Bein' With You This Way by W. Nikolas-Lisa 9/27
The Thermal Round Hair Brush from BrushLab 9/22
The Blast Off Rocket Racer from SmartLab 9/20
Water Bugs Bath Toy from Boon (9/15)
The Car Design Studio from ArtLab (9/15)
3 copies of The Glamour of Grammer by Roy Peter Clark (9/9)
$50 CSN Stores Gift Certificate Giveaway (9/9)
250 Labels/Stickers Giveaway from UPrinting.com (8/25)
ClickN Read Phonics and ClickN Spell Program Giveaway (9/9)
The Legends of Magic set from HearthSong Giveaway (9/9)
The Rosemary Wells Collection w/Max & Ruby DVD (9/2)
or you can check out the
Art, Craft, Tablescape and Food Linky Collection
, or the
Weekly Savings Linky Collection
for more places to link up and expand your blogging network.
This week I'm linking up to: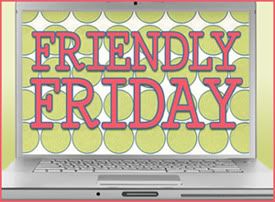 Please add name of
blog, prize and end date
when linking your giveaway.