As a SAHM with a busy schedule, I am always looking for the most convenient products that can help me spice up my look without being too time consuming. The Hana Shine Shield and the CHI Silk Infusion do just that. I am very excited to be able to give both products from Misikko to one of Frugality Is Free's readers.
Misikko
Misikko.com offers its customers the latest and the best professional styling tools and beauty products available. They offer everything from
the Chi Hair Straightener
, a Professional Blow Dryer, Hair Care and Skin Care products to Make Up and Curling Irons.
For more than eight years Misikko has helped consumers compared the latest beauty products and tools, and the company offers its customers some great prizes and helpful customer service.
Product information below from Misikko.com
The Hana Shine Shield is the latest product in a line committed to safe, effective heat styling. Shine Shield is a thermal serum that can be used as a leave-in conditioner – lightweight and never greasy, it protects and strengthens hair whether you use it with a flat iron, hair dryer or alone. Shine Shield contains the natural magic of Jojoba oil for its superb qualities of deep moisturization, fast absorption into hair follicles and scalp, and unparalleled shimmer & shine. 2 oz.
Hana Shine Shield Features:
* Lightweight leave-in conditioning therapy
* Designed to protect and restore both hair and scalp from environmental and styling stress
* Jojoba absorbs quickly without a greasy feel for thorough deep conditioning
* Jojoba naturally dissolves soil, removing build-up from other styling products to leave hair clean & supple
* Jojoba naturally excels at thickening keratin layers, bringing out your hair's natural color overtones, highlights and brilliance
* Periodic use over time is proven to advance the quality of your hair & the health of your scalp
CHI Silk Infusion
CHI Silk Infusion– Reconstructing Complex is specially formulated for thermal styling and hair repair. CHI Silk Infusion contains no alcohol, so it won't dry your hair out as a leave in treatment – and it'll leave your hair with the head-turning, lustrous shine of pure silk.
Farouk CHI Silk Infusion Features:
* Leave in, alcohol free reconstructing treatment
* Enriched with pure natural silk, wheat and soy proteins
* For soft manageable hair with incredible shine and no build up
* Protects the hair against thermal styling and environment
My Review
The Hana Shine Shield
After taking a shower and drying my hair with a towel, I squeeze a small amount of the Hana Shine Shield into the palm of my hands. I then work it into my hair, and that's it. Simple, easy and quick.
The Hana Shine Shield does make my otherwise easy-to-tangle hair more smooth and less tangled, and it leaves a tiny amount of shine without making it look greasy.The best part is that it takes almost no effort, it is simple and fast – perfect for a mom on the go.
The CHI Silk Infusion
The CHI Silk Infusion is a product that only takes a tiny amount to make a big difference. It gives my hair a subtle shine that seems to bring out the sunshine in my hair. My hair has many nuances, but the time in the South Florida sun gives it extra blonde streaks, and the CHI Silk Infusion compliments the streaks and my golden locks with the shine effects. It does not leave heavy residue, and my hair feels just as light as it does without any products, but it is easier to manage and I do not need to brush it as often throughout the day.
Mom's Wish List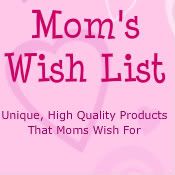 Misikko has teamed up with Frugality Is Free on this Mom's Wish List giveaway, and I hope you are all just as excited about this giveaway as I am. The Mom's Wish List review and giveaway series, will be featuring products that moms wish for, products that help make mom feel beautiful, or that will make mom's life easier. Make sure to check back often this fall for lots of great Mom's Wish List giveaways.
Buy It:
You can buy the Hana Shine Shield and the CHI Silk Infusion at
misikko.com
Misikko offers free delivery on all orders of $50 and up.
Win It:
CLOSED
Giveaway Winners Will Be Announced HERE
Misikko is giving away both the Hana Shine Shield and the CHI Silk Infusion to one of Frugality Is Free's readers.
This giveaway will end Wednesday November 15th at 10 p.m. EST
.



The giveaway is open to U.S. and Canadian residents 18 years old or older.

giveaway winners are limited one product per household per calendar year. I will chose the winner via Random.org, and the winner will be notified by e-mail. Make sure to

leave your email

, or have your contact available on your blogger site. The winner will have 48 hours to respond, and if there is no response another winner will be chosen.
Disclaimer: I received the products above for the purpose of this review and giveaway. I did not receive any monetary compensation, and the opinions expressed in this review are mine and mine alone.
* Product information from misikko.com

**Images copyright Frugality Is Free