With three boys in the house the solar system is often the topic of conversation, the books we read and the television we watch, and our visit to the Kennedy Space Center is something my oldest son often talk about. I do everything I can to encourage my children to learn more about the topics that interest them, and as a result motherhood has taught me more about the solar system than school ever did. My children's most recent fascination is the solar system kit Stars and Planets from SmartLab.
The Stars and Planets from SmartLab is a solar system and planetarium kit that teaches children about the planets locations, their sizes relative to each other, to earth and to the sun. It provides a hands-on experience that helps children remember each planet and its characteristics. Because the Stars and Planets kit from Smart Lab is hands-on, it gives a different educational experience than just reading about the solar system would.
The planetarium part of the Stars and Planets kit includes a three-piece light up the night planetarium, and it comes with a star chart. My sons love the light-up planetarium, and it often follows them everywhere where the dark is.
The accompanying book Earth and Beyond by Dennis Schatz teaches children about the stars and planets, and it is a great tool in learning about our solar system. It gives a brief and age appropriate description of each planet, and Schatz also gives tips on how to read the stars by using the star map.
The parts to the Stars and Planet kit from SmartLab.
The Stars and Planets set from SmartLab Includes:
• 21-piece snap-together solar system model
• Planet label sticker sheet
• Three-piece planetarium
• Glow-in-the-dark star chart
• 32-page fully illustrated book
My four-year-old son Sky is putting together the Solar System model.
I sat down with my two oldest sons ages 4 and 8 to put the Solar System model together, and it was very easy to do. Their smaller hands made it easier for them to deal with the small planets, and we were able to create the solar system model in a few minutes.
Placing Mars on its appropriate spot in the solar system.
My sons really found it interesting to see how big (or small) the different planets are compared to each other.
The solar system model from SmartLab
The light-up planetarium is a big hit with my sons, and my four-year-old son wants to sleep with it every night. The light-up planetarium come with both hemispheres that can be switched around.
The light-up planetarium from SmartLab
About SmartLab:
SmartLab
is a phenomenal company that makes fun award-winning educational toys for kids. They understand that kids are curious by nature, and through their more than 50 fun exploration and science kits, design studios and more they help kids use their creativity and get in touch with their curios side.
SmartLab recently re-designed their website, and it is now easier than ever to navigate, find great educational toys and get inspiration for ways to inspire curious minds.
Buy It
Win It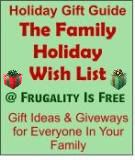 How to Enter
Giveaway Closed:
Giveaway Winners Will Be Announced Here
This giveaway will end Thursday December 16th at 10 p.m. EST
.



The giveaway is open to U.S. residents 18 years old or older.

I will chose the winner via Random.org, and the winner will be notified by e-mail. Make sure to

leave your email

, or have your contact available on your blogger profile. The winner will have 48 hours to respond, and if there is no response another winner will be chosen.
Disclaimer: I received a complimentary Stars and Planets kit from SmartLab for the purpose of this review and giveaway. I did not receive any monetary compensation, and the opinions expressed in above have not been influenced in any way by other than my own experience with SmartLab's products.