Free Kodak Photobooks and Free Tone Body Wash at CVS
Thanks to Cheryl from Simply CVS, I was able to get in on some great CVS deals this week. I had actually taken a long break from shopping at CVS Pharmacy, thanks to a lot of rude anti-coupon cashiers, and managers who did not seem to understand CVS' coupon policy. It turned out to be more hassle than it was worth it, and going into a CVS Pharmacy store with kids in tow became practically impossible. We have six CVS Pharmacy stores wihin a close proximity to our home, and it seems to be a district issue. I had CVS Corporate back me up, whenever I did make the call, and one of the stores (the one that I frequent most) started implementing a better coupon attitude.
On Black Friday I finally started shopping at CVS Pharmacy thanks to Cheryl from Simply CVS. She always posts the most fabulous deals, and she has an amazing CVS store. So when Cheryl told me about the BOGO KODAK Photobooks and the BOGO KODAK coupon, I decided to try another CVS shopping trip.
It turned out to be a disaster!
I went to CVS on Sunday with my coupons in tow without the kids, because I knew I could encounter trouble. First I was told by the cashier that they did not accept ANY printable coupons, because people photocopy the coupons. I was in shock. The cashier also informed me that the Publix next door had the same policy. Now, I use printable coupons at that specific Publix store every week, so I knew she had no idea what she was talking about. I have also used printable coupons at this particular CVS store this past month, so I knew there was something else going on.
I asked for the manager, and the manager called to check on the coupon. He called someone to make sure that it was okay, and after getting the green light I started making the photobooks. A printer jam and almost three hours after entering the store I finally got my books (only after the same cashier refused to take the coupon on a bogo sale until the manager intervened again).
This CVS store only had three of the photobooks, so after my husband dropped the boys off with me, we went to the playground, and then we continued on to another CVS Pharmacy store closer to our home.
I got the coupon okay'd before I started printing, and I wrongly assumed that the okay meant they would take it with the bogo deal.
I made the books without any issues, and I finally found out how to make two copies instead of having to make another one all over again.
We waited about 30 minutes for the books to print and get finished, and then came the issue. They would not accept the BOGO Kodak coupon on a BOGO sale. Another CVS person was called up, and he was straightout rude, then a manager was called on the phone, and he backed up the CVS personnel. I called CVS customer service, which of course was closed.
So the photobooks were held hostage, and I took my boys to the park as a thank you for being so well behaved in the store.
This morning I called CVS customer service, which confirmed that unless the coupon has any restrictions, CVS Pharmacy does indeed accept a BOGO coupon on a BOGO deal. I already knew this because Cheryl from CVS has received this policy in writing from them. (I did email CVS to ask for a clarification as well, so that I can print it out and keep it with me).
Now, I am waiting for a phone call from the district manager, so that I can finally get to pick up the photobooks. Seriously, I used to love CVS, but the hassle that I have to go through at our local stores is just too much. I have never tried to use any fraudulent coupons, I do not even buy coupons online. However, many of the cashiers make me feel as if I am a thief, whenever I shop with coupons. The worst part is that CVS gets the money back from the coupons….so horrible service at my local CVS stores, and great service at corporate customer service.
Anyway, for those of you, who have a great CVS store nearby, this deal might be worth a try.


My CVS Deals:
2 Photobooks at $19.99 each on BOGO sale = $19.99 – BOGO KODAK coupon = FREE excl. tax
1 Tone Body Wash on sale at $3.88 – $1 tone coupon = $2.88 (3 CVS bucks back)
I used 2 CVS bucks
Total after tax $2.32
I received 3 CVS bucks back on the Tone transaction.
I saved $44.09


****CVS Photobook Update********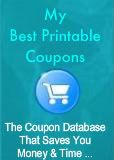 You can find the coupons I used, and all the best printable coupons at my coupon database:
After this horrible ordeal, Cheryl sent me to one of her fantastic posts, and I highly recommend this post for anyone, who encounters bad customer service at CVS Pharmacy. Thank you Cheryl!