In my experience the easiest way to teach children, is by providing them with fun hands-on experiences, that make the newly acquired knowledge stick. SmartLab is a toy company that understands this, and the
Squishy Human Body
from SmartLab is a great educational hands-on experience for any child.
My three boys are extremely curious, and I believe in encouraging their curiosity through new experiences, books and educational toys.The Squishy Human Body from SmartLab is a great tool in teaching my children about the human body, and I love that it is geared towards children ages 8 and up. At the tween stage, kids easily gets bored with their toys, and it is so easy to just hand them a video game. SmartLab provides some great alternatives to boredom and video games, and the Squishy Human Body keeps my boys entertained for quite a while.
The Squishy Human Body kit from SmartLab
The Squishy Human Body Kit Includes:
• 12″ plastic human body model and stand
• 12 plastic bones and muscles
• 9 removable squishy vital organs
• Body parts Organizer
• Tweezers
• Forceps
• 32-page fully illustrated book The Insides Out
Lucille M. Kayes' The Insides out, is a 32-page book that teaches children about our body and our vital organs, what they do and how they do it through colorful illustrations and easy-to-understand text.
The Body parts Organizer is a great addition to The Insides Out book and the human body model, as it gives children a chance to keep track of the body parts while exploring and learning. It is a great reference guide, and as a parent I found it very useful when talking about the human body.
The Squishy Human Body Model
The Human Body Model is a great way for children to get to feel and touch the intestines, learn about the exact placements of our vital organs, and it provides them with a unique look into the human body. My kids loves to poke the human body model, and they really get into their research, when they use the included research tools. I think they have become much better at putting the human body model than I am.
What I Love About The Squishy Human Body
It is a great educational tool.
The hands-on experience makes the knowledge stick.
Children love the squishiness of the intestines.
It is a great conversation starter.
The Insides Out Book is easy to understand for tweens.
What I Do Not Love So Much About The Squishy Human Body
It can be a bit of a challenge to get the parts back in their correct place.
The tools are a bit flimsy
About SmartLab:
SmartLab
is a phenomenal company that makes fun award-winning educational toys for kids. They understand that kids are curious by nature, and through their more than 50 fun exploration and science kits, design studios and more they help kids use their creativity and get in touch with their curios side.
SmartLab recently re-designed their website, and it is now easier than ever to navigate, find great educational toys and get inspiration for ways to inspire curious minds.
Buy It
Get 30% off of an entire order on Smartlabtoys.com through December 31st, PLUS free ground shipping. Please enter the promo code "mommyblogger" at checkout on our website.
Win It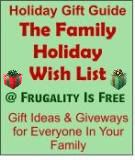 How to Enter :
Giveaway Closed
Giveaway Winner Will Be Announced Here.
This giveaway will end Monday January 17th at 10 p.m. EST
.



The giveaway is open to U.S. residents 18 years old or older.

I will chose the winner via Random.org, and the winner will be notified by e-mail. Make sure to

leave your email

, or have your contact available on your blogger profile. The winner will have 48 hours to respond, and if there is no response another winner will be chosen.
Disclaimer: I received a complimentary Squishy Human Body kit from SmartLab for the purpose of this review and giveaway. I did not receive any monetary compensation, and the opinions expressed in above have not been influenced in any way by other than my own experience with SmartLab's products.