I have been very very busy this week, but I still managed to get some necessary grocery shopping and I even bought some expensive extras that sent my spending through the budget roof. This is the first time in a while that I actually spent more than I saved, but I am happy with what I got for my money.
My husband helped me out big time, because all of my shopping trips were quick, which meant that he would drive, keep the kids in the car and let me run in and out of the store as quickly as possible. It is amazing how fast you can shop, when you do not have the kids tag along. I got some great deals including school supplies, lots of meat, cheap V8, soy milk and even toilet paper for a year for $30. I spent more money than usual, but sometimes that is needed, and at least I do not have to buy toilet paper for the next year or so.
You can see the details of my shopping trips by clicking on the titles or the images.
See my:
I spent $60.07 at the Aldi
See my:
See my:
See my:
See my:
Groceries for a family of 5:
Total spent this week $123.69
Total saved this week $140.28
This week's clothing and extra purchases:
Total spent this week $28.36
Total saved this week $9.28
Total Out of Pocket This week:
Total spent this week $152.07
Total saved this week $149.56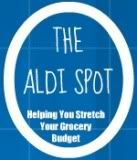 You can also find lots of great printable coupons at my coupon database My Best Printable Coupons.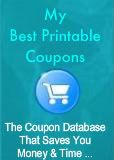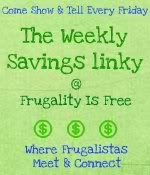 For more places to link up your
grocery savings
check out the
Weekly Savings Linky Collection
, and if you have a giveaway on your blog don't forget to enter it at the
Fantastic Friday Giveaway Linky
.
I would love to hear how you did on your savings this week?
Please list name of blog, savings, name of store below.