I have been waiting for this shopping week ever since last year's Christmas clearance frenzy, so I did a lot of shopping this week. I did get some fantastic deals though, and I am already doing great on my 2012 shopping list. My dad is coming to visit from overseas sometime soon, so my goal is to finish shopping for birthdays and Christmas by that time, so that he can bring gifts to my family over there. I have done this every year, and I still end up sending off a small box every November which costs me $40+.
See my:
I spent $31.76 at Publix
I Saved $53.24 at Publix
I spent $0.54 at CVS
I Saved $11.75 at CVS
I Got $8 CVS Bucks Back
See my:
My Aldi Savings Trip
I spent $32.27 at Aldi
I Saved $20 at Aldi
My third Target Savings Trip
My second Target Savings Trip
My first Target Savings Trip


I spent $44.14 at Target
I Saved $145.01 at Target
Groceries for a family of 5:
Total spent this week $64.57
Total saved this week $84.99
This week's clothing and extra purchases:
Total spent this week $44.14
Total saved this week $145.01
Total Out of Pocket This week:
Total spent this week $108.71
Total saved this week $230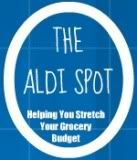 Check out the Aldi spot for a
Price Comparison List
between Aldi, Target, Publix, Winn-Dixie and Walmart.
You can also find lots of great printable coupons at my coupon database My Best Printable Coupons.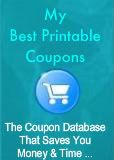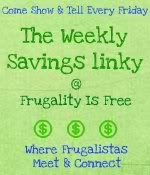 For more places to link up your
grocery savings
check out the
Weekly Savings Linky Collection
, and if you have a giveaway on your blog don't forget to enter it at the
Fantastic Friday Giveaway Linky
.
I would love to hear how you did on your savings this week?
Please list name of blog, savings, name of store below.